The  Nitro Riders Cup
Presented by Nitro Snowboards
Championchips results
The Worldwide Riders Cup!
« The world's first Digital Head To Head Snowboard Tournament. »

Introducing The Riders Cup, a worldwide digital tournament of snowboard competition randomness.
Each Rider will have 48 hours to film and complete a random trick decided by a lucky person!
There are 16 riders going head to head digitally over the next few weeks to see who is the champion. The winner will receive their own Nitro Riders Cup Pro Model (whatever they want graphic) snowboard for them and their friends. We will also have some extras for the top participants (that's you!) of the #NitroRidersCup.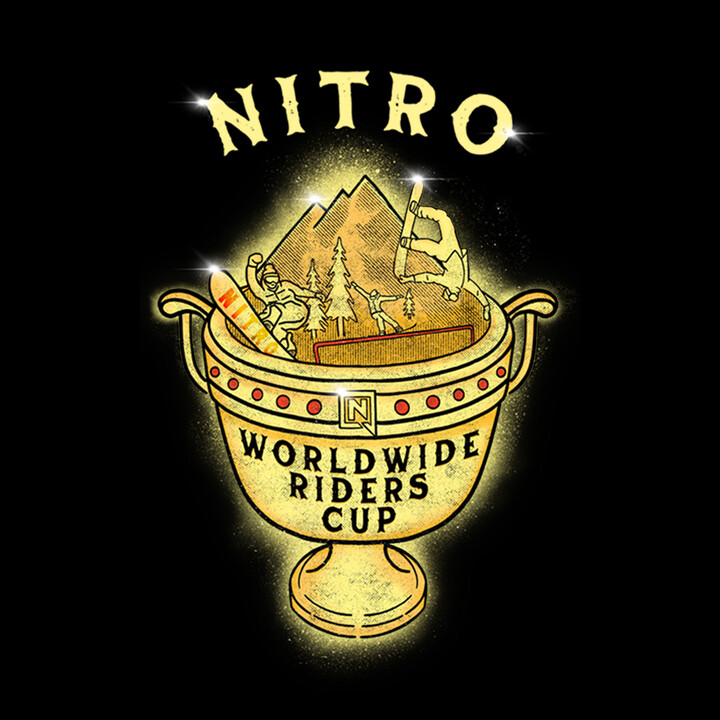 Jared Elston becomes the first ever Nitro Riders Cup Champion!
After a winter of head to head battles and community based voting through the @nitrousa instagram account the people have spoken – Jared Elston is the new Nitro Riders Cup Champion!
He went head to head with Torgeir Bergrem in the "Mellow Finals" – where they both had to submit all 4 540s from the same day. The community voted for each 540 head to head and in the end Jared won 3 out of the 4 battles making him the champion. 
The reason for the Mellow Finals is because its not always about the craziest trick, the most spins, or the click bait – in the end snowboarding is just about going out and cruising with your friends so we decided to end this competition on a mellow and friendly note.
Congratulations to Jared Elston who has won himself some sweet prizes including a few custom one of a kind snowboard graphics just for him.
Be sure to stay tuned for the next round of the Nitro Riders Cup… 
Nitro Snowboards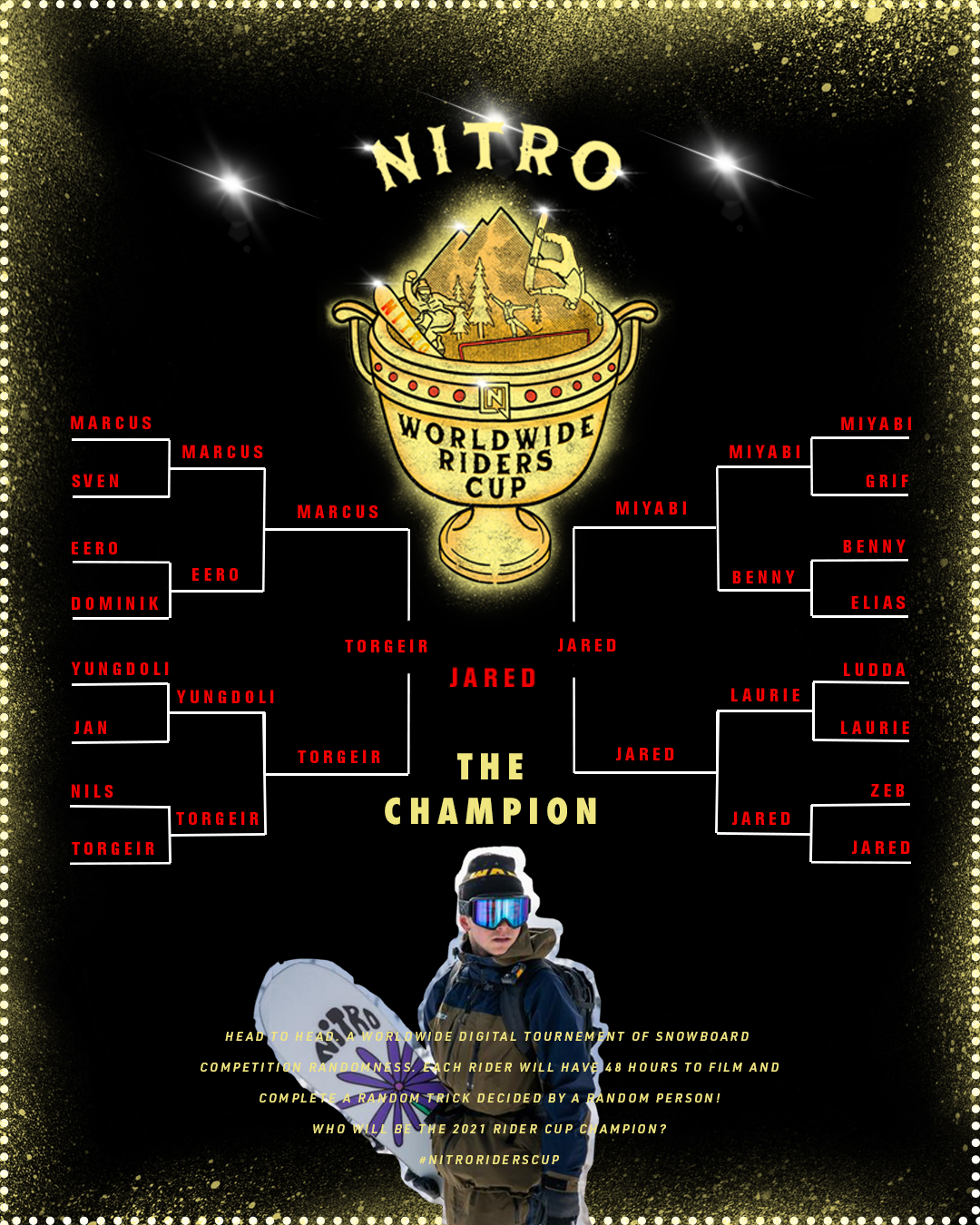 If you would like to join in on the fun, upload your interpretation of the current Challenge and use #NitroRidersCup. We will highlight your efforts and maybe even put your video submission head to head with some of the Worldwide Rider Cup Competitors!
This is snowboarding – there are no rules, only suggests routes.
Stay tuned for more updates on the Nitro Instagram channel @Nitrousa as this tournament has begun and will be ongoing live over the next few weeks.
Who will be the 2021 Nitro Rider Cup Champion? The votes are in and Jared Elston has walked away with it – he is the 2021 Nitro Riders Cup Champion.
#NITRORIDERSCUP